Hey you and welcome, think I've seen 'round these parts...

Anthony Perkins, who would have been the love child of my first boyfriend and me, had we, you know, not been both male... Just referring to his looks. I like his early work, though he got a bit lost later on.

Speed'OH!



With his LOVER Tab Hunter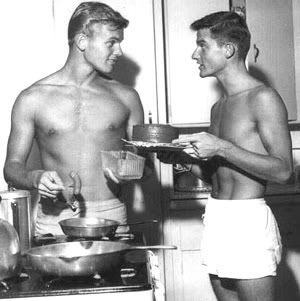 Hope these brighten your day and your collection!